On June 7th, 2002, we had the good fortune to see a pod of orcas, close-up, in the wild, from a kayak!
Here is our group of paddlers–everyone did quite well on a beautiful day (not too much wind and sunny).
The orcas were in the area to the northwest. We left Snug Harbor around 1:45 PM. After a good workout in the breezes of Puget Sound, we rested and then resumed our paddle around Henry Island.
At about 2:45, we were lucky to see this small pod of orcas that came as close as about 50 yards.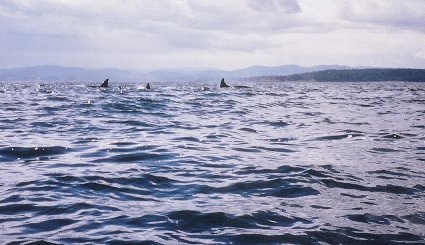 Our guide, Christopher, cautioned us that 50 yards was plenty close, even though they don't attack kayaks.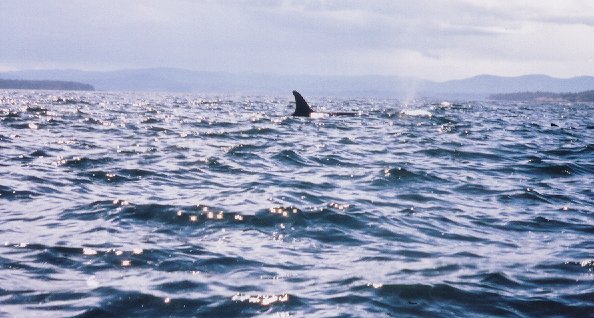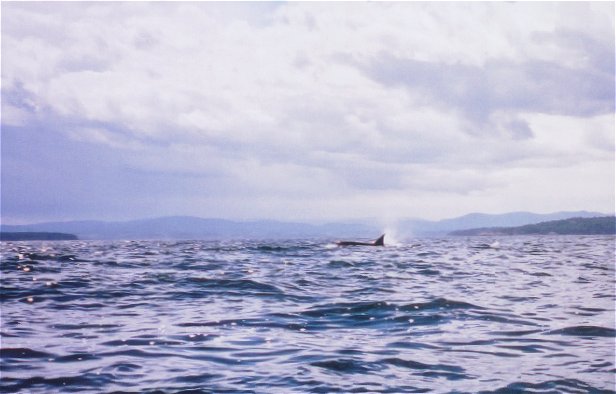 After about 15 minutes, they just disappeared, and we headed back to the docks.